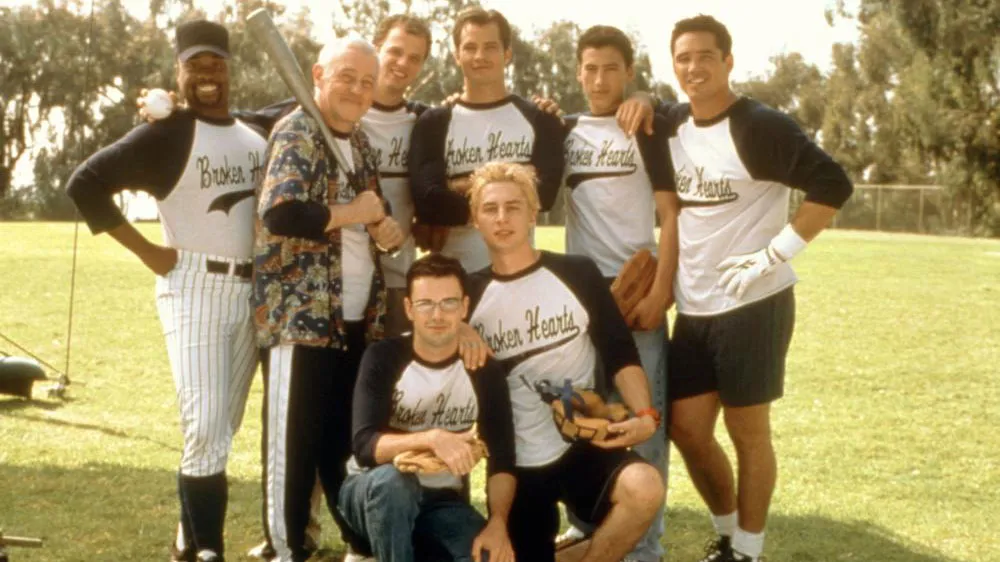 Where Are They Now? The Cast of 'The Broken Hearts Club: A Romantic Comedy'
In 2000 a straight male actor playing a gay character was considered career suicide. At the time, if the gay character was sympathetic or fit some kind of stereotype, audiences would go along with it. The actor might even get an Academy Award nomination if the character passed away in the end. Today the community demands gay actors play gay characters, quick to call out when the film or series follows the "kill your gays" trope. The more things change, the more they stay the same.

When people say Greg Berlanti's "The Broken Hearts Club: A Romantic Comedy" (2000) was a game-changer, they are selling it short. It is a groundbreaking piece of cinema both in its casting and its storytelling, which follows a coffee klatch of good-looking gay men maneuvering through life, each trying to find love, healing, and self-awareness. Its slice-of-life portrayal was void of the usual gay movie script machinations, save for the death of a main character which only mildly felt derivative.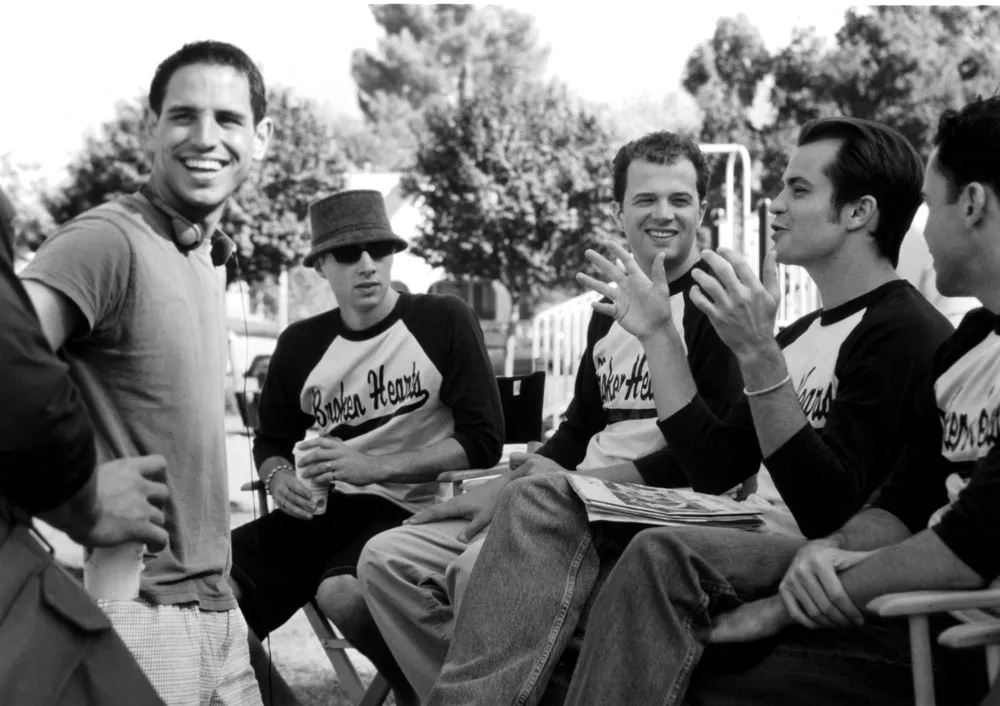 The film also marked the writing and directing debut of Berlanti, who, along with Ryan Murphy, has gone on to one of the most successful careers of an out man in Hollywood, largely with his involvement in various roles in a series of hit teen-oriented shows including "Dawson's Creek," "Riverdale," "Arrow," and "The Flash."
"The Broken Hearts Club" grossed $2 million (on a $1 million budget). It never made it into more than 100 theaters, according to The Hollywood Reporter. Some 18 years later Berlanti completed directing a dream project – the film "Love, Simon," which grossed $66.3 million (on a budget of $17 million) and was able to open wide and achieve what was seemingly impossible just two decades ago.
But onto the cast...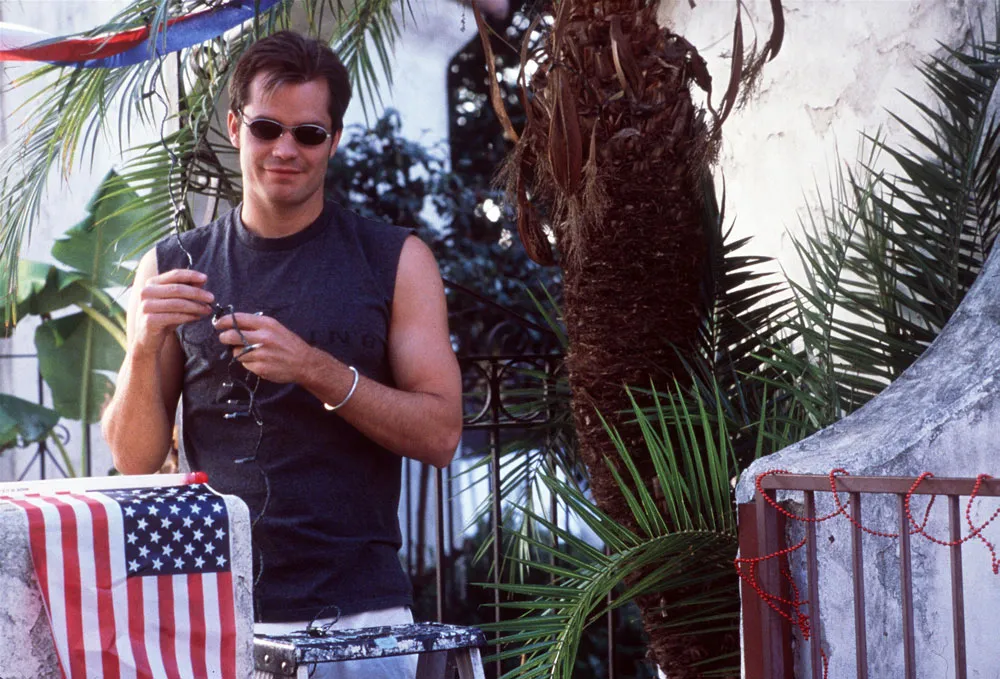 Timothy Olyphant (Dennis)
Audiences began noticing Timothy Olyphant in "Scream 2," filmed three years prior to "The Broken Hearts Club." He also turned heads as a ripped-off drug dealer in Doug Liman's cult hit "Go" in 1999. But even then, he wasn't a well-known leading man, or at least Hollywood hadn't yet recognized him as such. As an up-and-coming straight actor in Tinsel Town, his future was ahead of him.
In a 2000 article from SFGate, Olyphant said he didn't think playing a gay man was a liability. "I've been told by a very reputable agent, 'You should only play a gay role once, so choose carefully.' And those same (agents) will send me serial killer after serial killer and child molester after child molester. So I think homophobia is alive and well," he said.
He went on to say that show business is all about perception, "and I think actors are scared to death about how they're perceived. Because of that, people say really stupid things, like that advice I was given. But you know, you'd be hard-pressed to find many actors in the Hollywood establishment who haven't followed that rule. I don't think you'll see Tom Hanks (from "Philadelphia") signing up for another gay role any time soon."
Today, Olyphant, 55, is enjoying great success as a television actor. His successful modern western drama series "Justified" had a six-season run and ended in 2015. A spin-off, "Justified: City Primeval" in which he reprises his role as protagonist Raylan Givens, was just released in July 2023.
Olyphant doesn't appear to be into social media, but In recent news, he said he almost played Capt. Kirk in the 2007 theatrical reboot of "Star Trek," but at the 11th hour, director J.J. Abrams went with a younger Chris Pine instead.
For more on Timothy Olyphant, visit his Facebook page.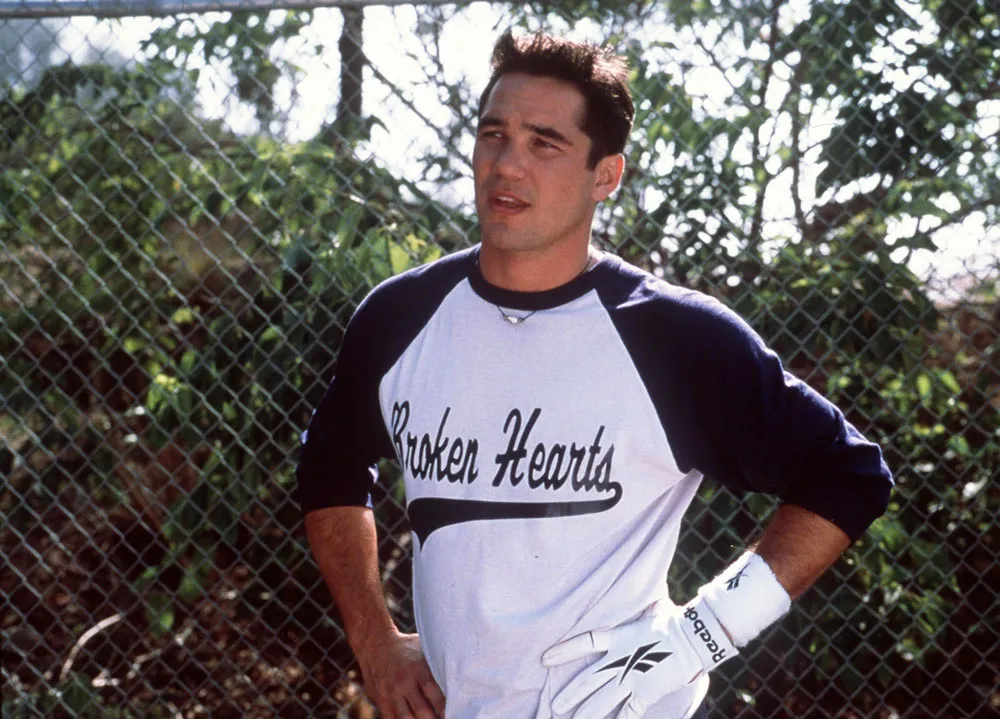 Dean Cain (Cole)
Dean Cain's big break came when he portrayed Clark Kent/Superman in the television show "Lois and Clark: The New Adventures of Superman" in 1993. More recently he was mocked on Twitter for his seemingly adverse comments about wearing masks on a plane during the pandemic.
But in 2000, much to the chagrin of his agent at the time he, played Cole, the handsome gay lothario in "The Broken Hearts Club." It was a role he had read for which he called a "hysterical, witty, touching, romantic, fantastic movie..."
Today Cain is living in Las Vegas. He is active on social media where he posts often about his daily life. He has also worked very steadily without a break for the last 23 years. His upcoming projects include "R.A.D.A.R.: The Adventures of the Bionic Dog," "The Phantom Warrior," and "Hank's Christmas Wish."

For more on Dean Cain, visit his Instagram page.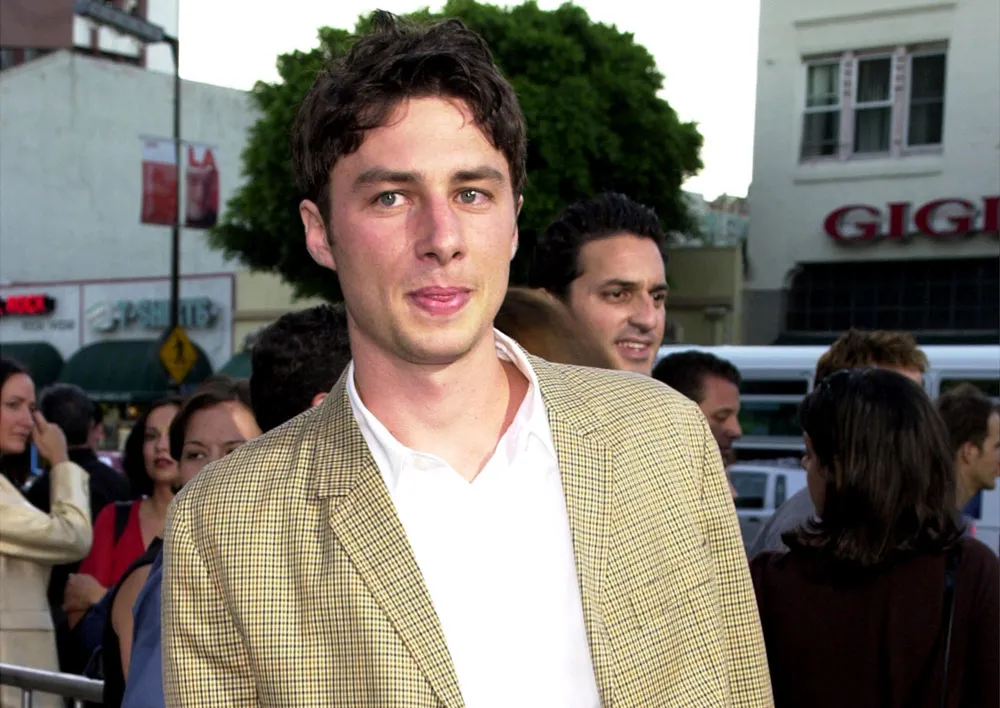 Zach Braff (Benji)
This was Zach Braff's first big movie break. He and director Berlanti went to Northwestern College together but only knew each other in passing. When Braff auditioned for "Broken Hearts," they re-connected, which may have been one of the reasons he got the part of Benji.
Since then, Braff has gone on to great success. A year after "Broken Hearts Club" was released he landed the role as Dr. John Michael "J.D." Dorian in the sitcom "Scrubs." He extended his career with a successful directing career, starting with "Garden State," an indie hit in 2004. He followed that with the domestic drama "Wish I Was Here" in 2014. This year Braff directed his third feature film, the drama "A Good Person," starring Florence Pugh and Morgan Freeman that opened to a mix response from critics this past spring. He also recently acted in the 2023 comedy "A Little White Lie."
His Instagram is mostly behind-the-scenes shots of his movies and famous cast members. Next, he will play Gordon Kinski, a teacher who champions his chef girlfriend in the comedy, "French Girl."
For more on Zach Braff, visit his Instagram page.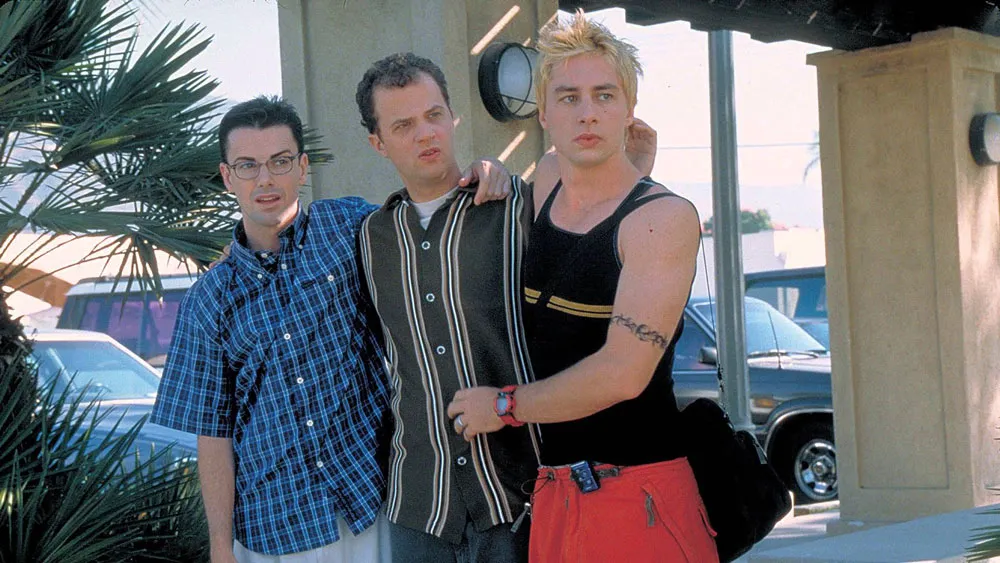 Ben Weber (Patrick)
Ben Weber has one of those faces that you don't forget, that is, unless you're the showrunner for the hit HBO comedy "Sex and the City." In that series' first season (1998), he played Skipper, Miranda's boyfriend, but inexplicably disappeared in Season 2. "I don't know," Weber told Cosmopolitan in 2018 about his write-off. "It's sort of a mystery. I have tried to figure this out."
In "Broken Hearts Club" he played Patrick, a cynical gay man who is unsure about donating his sperm so that his sister and her partner (Nia Long) can have a baby. Although he is smart, he feels like the less attractive one in the "Club" which makes him even more cynical.
Weber isn't really doing much by way of television or movies anymore. However, he is active on Instagram where he uploads funny videos of his daily life and quips about things like self-checkout at the grocery store and allowing thieves to steal his neighbor's catalytic converter because his back hurt.
For more on Ben Weber, visit his Instagram page.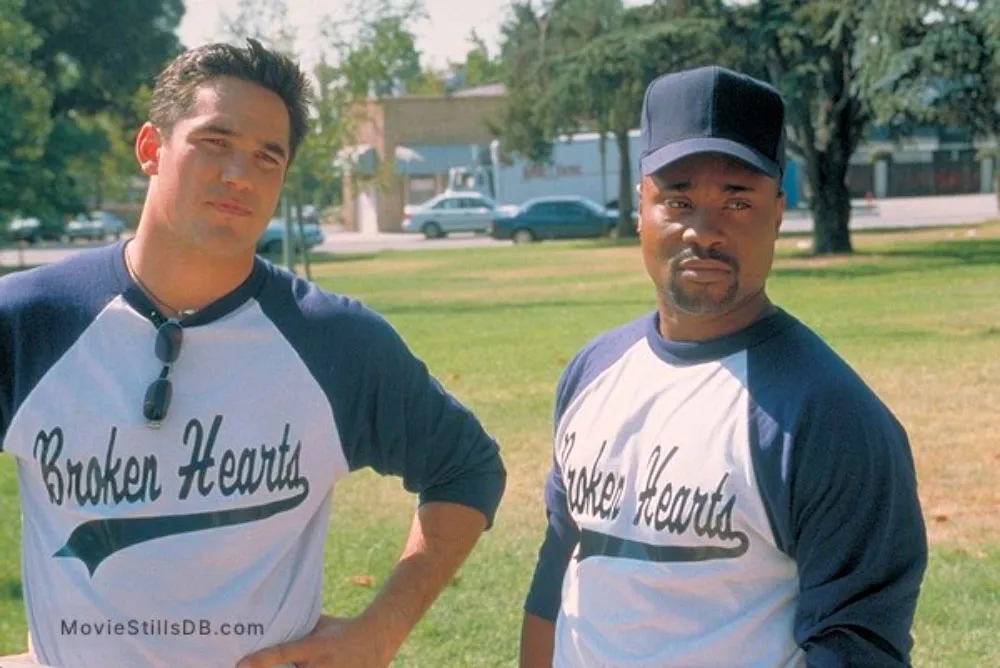 Billy Porter (Taylor)
A little-known fact about "The Broken Hearts Club" is that Ryan Murphy helped produce it before he became the wildly successful queer Hollywood player he is today. That began with "Nip/Tuck" in 2003, followed by "Glee," "American Horror Story," and "Pose," which stars Broadway's Billy Porter as Pray Tell, the mentor and mother of the House of Evangelista in New York's queer ball underground. In "The Broken Hearts Club" Porter plays Taylor, a spurned boyfriend who leans heavily on his friends to get over a breakup.
Porter's first Broadway splash was playing the Teen Angel in a Rosie O'Donnell-helmed "Grease" revival in 1993. He would not have his breakout role, though, until 2013 in his Tony-winning turn in "Kinky Boots." Between the roles, Porter appeared in various theatrical productions and films, which included "The Broken Hearts Club."
"Pose" made him a leading queer actor, and he broadened his celebrity through his unique appearances on numerous award shows, red carpets, and events. He is also an outspoken activist for both civil and gay rights. His musical autobiography "Black Mona Lisa Tour" just ended in June. Two months later he would end his six-year marriage to Adam Smith.
Currently, Porter is starring in the film "Our Son" which is on a festival run. Next he will play gay writer James Baldwin in an upcoming biopic.
For more on Billy Porter, visit his Instagram page.
John Mahoney (Jack)
Actor John Mahoney is probably best known as the acerbic father, Martin, to his sons Frasier and Niles Crane in the sitcom "Frasier." He would play that role for the show's entirety, lasting 11 seasons. It must have been surprising to some that he took the role as gay restauranter and mentor Jack in "The Broken Hearts Club" as his character on "Frasier" was the epitome of heteronormative, often making jokes about his uptight straight son Niles' (David Hyde Pierce) effeminacy.
Sadly, the British-born, Chicago-based Mahoney died of colon cancer in 2018. He also was very protective about his private life. He explained why he never married to The Guardian in 2002. "I was never very mature in my relationships with women. First sign of conflict, I was gone. Wouldn't discuss it, because I was afraid it would lead to an argument. And it's weird, because my brothers and sisters all have great marriages. I took the fear of marriage from my parents' relationship, because I didn't want to end up in a relationship like that, whereas my brothers and sisters learnt a lesson from it and made sure they didn't carry it on into their own marriages."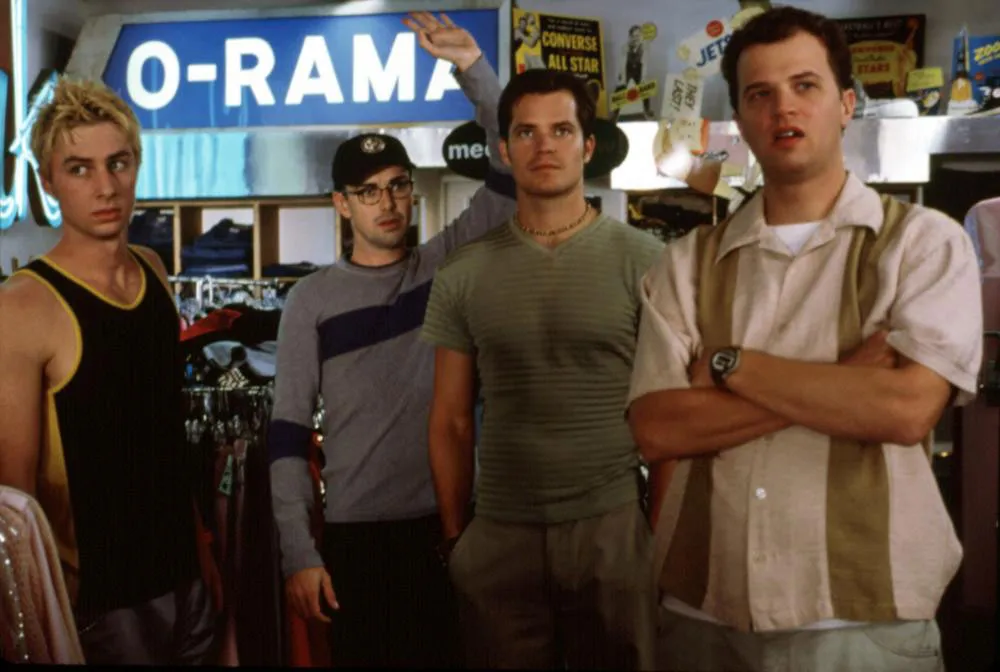 Matt McGrath (Howie)
The personal life section on his Wikipedia page reads simply: "McGrath is gay." Along with Porter, this makes him the only out living actor to appear in the film. McGrath had come out to friends and family a year before landing the role as the bespectacled Howie.

Currently, McGrath doesn't have anything on film in the works, but he is playing Sir Hugh Evans in Shakespeare's "The Merry Wives of Windsor" at The Old Globe in San Diego.
For more on Matt McGrath, visit his Instagram page.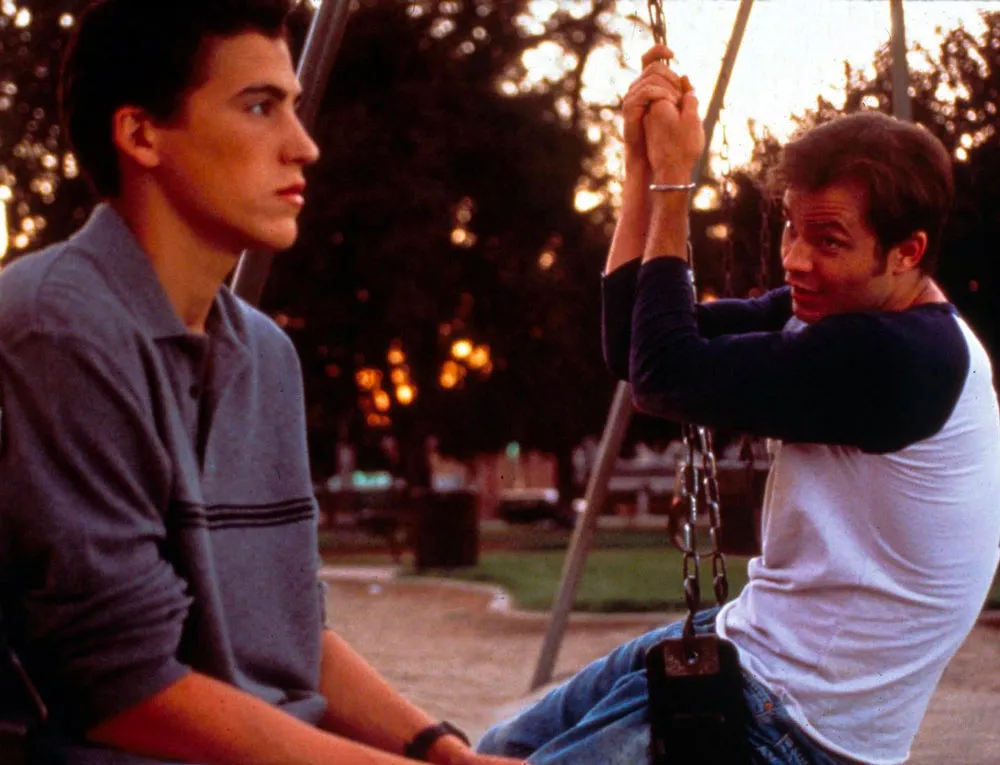 Andrew Keegan (Kevin)
As the "newbie" named Kevin, Keegan represented the baby gays in "Broken Hearts Club." Today he hasn't done much by way of movies or TV. He does, however, post on Instagram periodically with his 7-year-old daughter Aiya.
For more on Andrew Keegan, visit his Instagram page.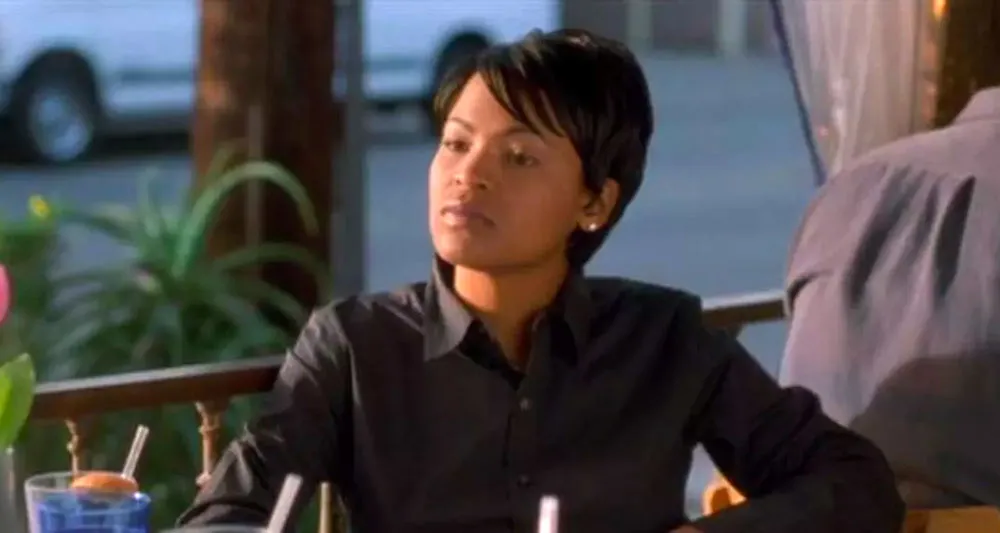 Nia Long (Leslie)
Long has remained one of the busiest actors from "Broken Hearts Club" who continues to work in movies and television. She plays Leslie in the movie, a woman hellbent on getting a sperm donor so she and her girlfriend can have a child. You may have seen her lately in the movie "Missing," or the Netflix comedy "You People."
For more on Nia Long, visit her Instagram page.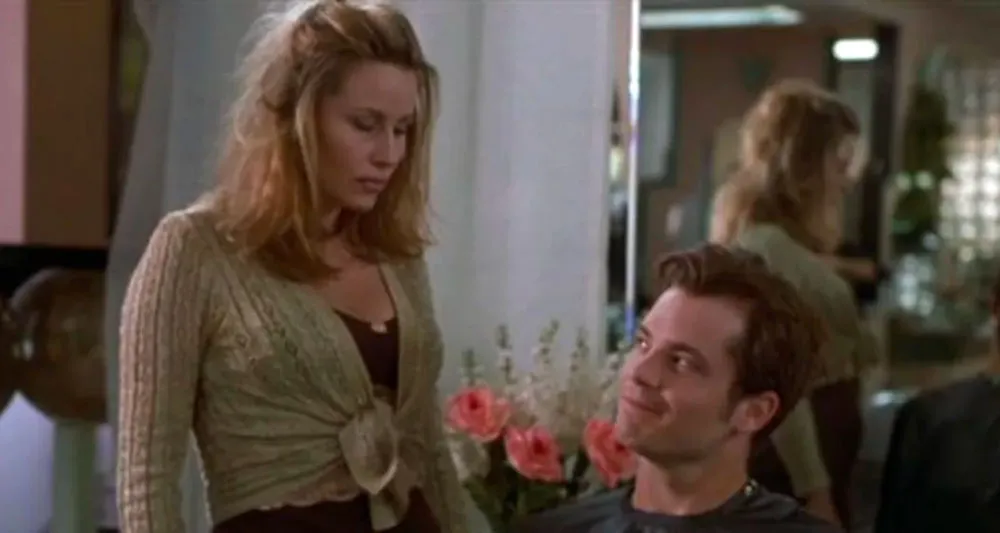 Jennifer Coolidge (Betty)
Is there a bigger icon to the LGBTQ+ community than Coolidge? Today she may be most famous for having said "these gays are trying to murder me" on Season 2 of "The White Lotus." But she has been a gay favorite since she appeared as Stifler's Mom in "American Pie" in 1999. The next year she played Betty in "The Broken Hearts Club," then the following year she stole audiences' hearts as Paulette Bonafonté Parcelle, the manicurist in "Legally Blonde." She scored in a trio of Christopher Guest mockumentaries, most notably when she was paired with Jane Lynch as a gay couple in "Best of Show." But it was playing McQuoid, a troubled heiress on vacation at the luxury Hawaiian retreat The White Lotus, that brought her an Emmy Award in 2022. In addition, she won two Screen Actors Guild Awards for the role, as well as a Golden Globe. Expect her to reprise Paulette in the upcoming "Legally Blonde" sequel.
For more on Jennifer Coolidge, visit her Facebook page.
Watch the trailer:
---