1 thru 15 of 2432 Stories
The battle to contain the worst U.S. measles outbreak in 27 years has a new front: summer camp.
Russian scientists have found the furry head of an Ice Age wolf perfectly preserved in the Siberian permafrost.
Archaeologists have unearthed the earliest direct evidence of people smoking marijuana from a 2,500-year-old graveyard in western China.
The virtual currency bitcoin is responsible for the same amount of carbon dioxide emissions as a city like Las Vegas or Hamburg and efforts to reduce its climate footprint should be considered, researchers said Thursday.
A Trump administration national security official has sought help from advisers to a think tank that disavows climate change to challenge widely accepted scientific findings on global warming, according to his emails.
In Alaska, the network is seen as an emerging tool to connect emergency responders in a massive state with scores of tribal villages far removed from roads.
Measles is so contagious that up to 90% of people close to an infected person who are not protected by a vaccine or previous case of the disease will become infected.
Mystery illnesses kill thousands of people each year when germs can't be identified fast enough to reveal the right treatment. Now genetic tests are helping to solve these cases.
Marijuana has been shown to help ease pain and a few other health problems, yet two-thirds of U.S. states have decided pot should be legal to treat many other conditions with little scientific backing.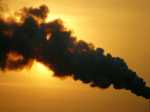 Britain's outgoing prime minister on Wednesday announced plans to eliminate the country's net contribution to climate change by 2050.
A popular meteorologist has been absent from local television newscasts since criticizing a corporate weather-alert brand last week, prompting an advertising boycott, social media protests and a complaint from a U.S. senator.
A new study shoots down the notion that medical marijuana laws can prevent opioid overdose deaths, challenging a favorite talking point of legal pot advocates.
A seed developer from the Netherlands credited with introducing high quality disease-resistant vegetable seeds was awarded the 2019 World Food Prize on Monday.
You've heard about the International Space Station for years. Want to visit?
As measles cases in the U.S. climb to an all-time high after the disease was declared eliminated in 2000, U.S. public health officials have been looking for ways to address the problem.
1 thru 15 of 2432 Stories