Top Story
A beautiful day and the biggest crowd in history made this year's Boston Pride Parade and Festival one of the biggest events this year in the city.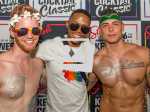 Key West celebrated Pride with the Stoli Kickoff party. There was also plenty more fun to be had at 801, Bourbon Street Pub and Aqua Nightclub.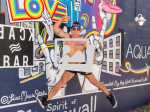 There certainly were some pool party shenanigans going on at Equator and Bourbon Street Pub during Key West Pride.
DC natives Lionize opened a packed show for with Wolfmother all the way from Australia for this East Coast tour show at the 9:30 Club.
Key West sure does know how to throw a Pride Tea Dance! A great time was had by all who attended. The Key West Business Guild and the Stoli Key West Cocktail Classic presented a $5000 check to MCC Church. Check out all the fun.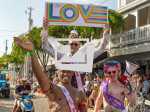 Recognizing the 50th Anniversary of the Stonewall Riots, the Key West Pride Parade traveled down Duval Street to United Street celebrating the LGBTQ community.