1 thru 10 of 2972 Stories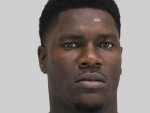 A man charged with felony aggravated assault in the beating of a Dallas transgender woman has been convicted of misdemeanor assault.
A gay man in Dublin, Ireland, is now speaking out publicly to tell the story of how a hammer-wielding gang of laughing teens attacked him after using a fake Grindr profile to lure him into an ambush.
New York City lawmakers voted Thursday to close the notorious Rikers Island jail complex, which has become synonymous with violence and neglect, and replace it with four smaller jails.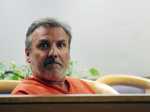 A man accused of killing a woman who was seen strangled in videos on a digital memory card was charged Thursday with the death of another woman, authorities in Alaska said.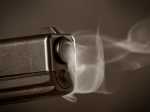 Police in Kansas City have a man in custody for fatally shooting a transgender woman, Brianna "BB" Hill. This is the fourth murder of a transgender person in Kansas City this year. The city has a reported 118 homicides this year in total.
"Tarzan" actor Ron Ely's wife was stabbed to death in their California home by their 30-year-old son, who was then shot and killed by sheriff's deputies, authorities said Wednesday.
A gay NYC man recounts being propositioned on the street by a stranger who then subjected him to a brutal attack and robbery.
Jury selection is scheduled to begin Wednesday in the first federal trial over the opioids epidemic.
"Desperate Housewives" star Felicity Huffman reported Tuesday to a U.S. prison in California to serve a two-week sentence in a college admissions scandal, a representative said.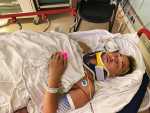 Friends and authorities are wondering whether drag performer and fashion designer Sasha Markgraf was intentionally targeted by the driver of a car that reportedly veered toward him and his group of friends before striking him in a possible hate crime.
1 thru 10 of 2972 Stories