1 thru 10 of 4576 Stories
There is some risk, but health officials say there are precautions you can take to minimize the chances you'll be exposed to the virus.
It seems to have been more like a typical Saturday night than a drunken New Year's Eve.
Humans don't naturally create Omega-3 so it is recommended we eat at least two portions of fish per week, including one of oily fish.
"I wanted to represent all the things I happen to represent: being an Asian queer woman in a kitchen — so many people can relate to my story," says "Top Chef" winner Melissa King. Read more in our interview.
Mixologist Anders Erickson offers five easy-to-make summer cocktails that only require three ingredients each.
California took a big step back in reopening its economy on Wednesday as Gov. Gavin Newsom shut down bars, wineries, museums, movie theaters and inside restaurant dining across most of the state.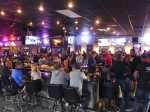 "Can you do social distancing at a bar? Can you wear a mask while drinking?" asks Dr. David Hamer. "Bars are the perfect place to break all those rules."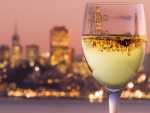 EDGE virtually takes to the streets of San Francisco to discover delectable finds you can order from home, from iconic sourdough to sweet confections.
U.S. restaurants saw fewer customers in mid-June as coronavirus cases surged in multiple states. Customer transactions at chain restaurants fell 13% from the previous year in the week ending June 21.
The very act of drinking is incompatible with wearing a mask, a primary way of limiting the spread of infection. Public health experts say many patrons are young adults who may think they are impervious to the coronavirus.
1 thru 10 of 4576 Stories