Australian singer-songwriter Cody Simpson shows us the swimming-inspired upper body, leg and core workout he's been using to stay in shape at home.
One in four Americans will never be returning to gyms... even once the pandemic is over, according to new research.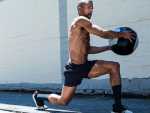 Does your home workout need a recharge? EDGE chats with five experts from the LGBTQ community who are taking their muscle-burning classes online for solo summer fun.
Adam Frater from the Shredded Academy delivers an "insane" seven-minute abdominal workout that will help you get a six-pack when paired with a healthy diet.
YouTube fitness influencer BullyJuice offers a 20-minute workout to jumpstart your week — no equipment needed.
Who doesn't have seven minutes to spare? No equipment needed — just determination and comfortable workout clothes!
Before your cup of coffee, consider 10 minutes with YouTube fitness expert Maddie Lymburner for this no-equipment healthy way to start your day.
Is it safe to swim at a beach or pool during the coronavirus pandemic? Health officials say it can be safe, as long as swimmers stick to social distancing guidelines in and out of the water.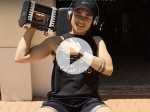 "My next step is to get big but in a healthy way," says Devon Spears, who is sharing his journey on his newly launched YouTube channel.
The CEO of CrossFit is stepping down after his tweet about George Floyd sparked a social media backlash and led to affiliated gyms and Reebok cutting ties with the exercise brand.