Music legend Richie Supa speaks candidly of the 60s and the era following the Stonewall Uprising where counterculture often led to addiction.
EDGE headed to Austin to visit some of Recovery Unplugged's facilities and learn firsthand how music is transforming and redefining addiction treatment and recovery.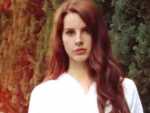 EDGE turned to our community of more than 200,000 Facebook followers and asked what artists and songs give you inspiration. The response was overwhelming! Here are some of your favorite picks.
Watch this exclusive interview, which showcases the importance of LGBTQ sensitivity in addiction treatment and the power of music at Recovery Unplugged.
To the people gathered at Recovery Unplugged, music lyrics tell tales of survival. They're about addiction and recovery, deep pain and profound hope.
Recovery Unplugged's Chief Strategy Officer Paul Pellinger shares why the power of music is so impactful in alcohol and drug treatment and rehabilitation.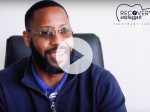 Recovery Unplugged therapist Klifton Fehr explains the treatment's unique model for treating addiction.
Are you ready for a change? The New Year offers a fresh opportunity for making healthy choices and rethinking your lifestyle if it involves an addictive use of alcohol and/or drugs.
Helping those who face addiction is the passion and dedication of Recovery Unplugged, Recovery Unplugged Records, and the Face the Music Foundation.
Music-based treatment organization Recovery Unplugged offers tips on how to stay sober during one of the most stressful times of the year.