Top Story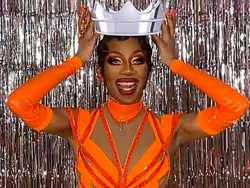 Nothing, not even COVID-19, was going to keep RuPaul from crowning America's next drag superstar.
The Metropolitan Opera season is getting shorter, along with some of its shows.
Someone grab the smelling salts! Anti-LGBTQ group One Million Moms has noticed that Pixar has made a gay-themed short film called "Out" that's streaming now at Disney+.
In rewriting Hollywood history, does "Hollywood" do a disservice to the real Rock Hudson, who remained closeted throughout his career.
The music industry is planning to turn off the music and hold a day to reflect and implement change in response to the death of George Floyd and the killings of other black people.
Don Lemon threw down the gauntlet for America's celebrity class, wondering on air where the voices of the nation's most prominent citizens are in the midst of widespread unrest.