1 thru 10 of 3230 Stories
Authorities reportedly said that the burglary that took place at Ellen DeGeneres' home in Montecito, Calif. was not a random attack, but an "inside job."
The leader of a cult-like self-improvement group in upstate New York who was convicted last year on charges that he turned some of his followers into sex slaves will face sentencing on Oct. 27, a judge said Friday.
YouTube star NikkieTutorials — also known as Nikkie de Jager — and her fiancé Dylan Drossaers were attacked and robbed at gunpoint at their home in the Netherlands on Saturday.
A restraining order has been placed on the President of Fisk University Dr. Kevin Rome, Sr. after a person he used to date told police he did not feel safe around him, a Nashville television station reports.
A British heterosexual couple were sentenced in connection with a plot to extort money from a husband and father who had been "struggling" with his sexuality.
Georgia police are investigating whether a former WWE wrestler's claims on Facebook that he "made a man disappear" constitute a confession about murdering a gay co-worker as a teenager.
Two people charged in connection with the beating of a gay Oklahoma realtor are not expected to face hate crime charges despite the assailants allegedly hurling anti-LGBTQ epithets before and during the assault.
A Russian social media influencer, often criticized for his gay posts, was found murdered in St. Petersburg, Russia.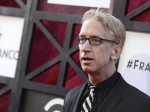 Comedian Andy Dick has filed a lawsuit in New Orleans against the man who punched him last year outside a French Quarter nightclub.
A 34-year-old transgender woman of color was stabbed and killed on July 28 at a vigil in Portland, Oregon, that was being held for another victim of homicide.
1 thru 10 of 3230 Stories