Top Story
The producers of "Magic Mike The Musical" have cancelled a Boston engagement, saying that they don't feel the musical is ready for production.
1 thru 10 of 13633 Stories
Burn brightly it does not.
This is a joyous and bizarre tale. It won't play well with everyone, but if you get pulled in by its sheer lunacy, you will so love how it all pans out.
Is "Booksmart" an instant teen classic?
Cinespia, LA's favorite summer event series, celebrates Pride with a screening of 'The Birdcage' on June 8.
Time to blast off with Elton John's cinematic bio-pic now in theaters.
Since her shimmering, shattering period romance "Portrait of a Lady on Fire" premiered to rapturous acclaim at the Cannes Film Festival, its director Céline Sciamma has had some time to consider the passionate response.
Guy Ritchie's "Aladdin" is a very lukewarm take on a very old tale. Don't go in expecting a new experience and you won't be disappointed.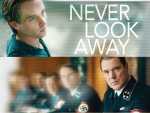 An epic yet intimate tale about the transcendent nature of art, spanning several decades and delving into the infrequently-probed world of post-WW2 survival for Germany's ordinary citizens.
Twenty-five years after premiering "Pulp Fiction" in Cannes, Quentin Tarantino returned to the French film festival with neither great vengeance nor furious anger but a gentler fairy tale about 1960s Los Angeles.
Following in the lucrative footsteps of "Beauty and the Beast" and others, Disney is taking another shot at "Aladdin," this time in live-action. The film, from director Guy Ritchie, opens nationwide Friday.
1 thru 10 of 13633 Stories